It's that time of year again...
FUNdraising to keep your favourite community/campus radio station vital!
We take this time to reflect on our progress in our nearly 35 years on the Toronto dial-- what are we getting right? what can we do to make our platform stronger? Each dollar not only validates our fine programming, but also gives us the resources to go even farther to support our community and volunteers. So, #savethedate for May 10th - 16th and stay tuned for more details 🙂 We thank you in advance for any early donations!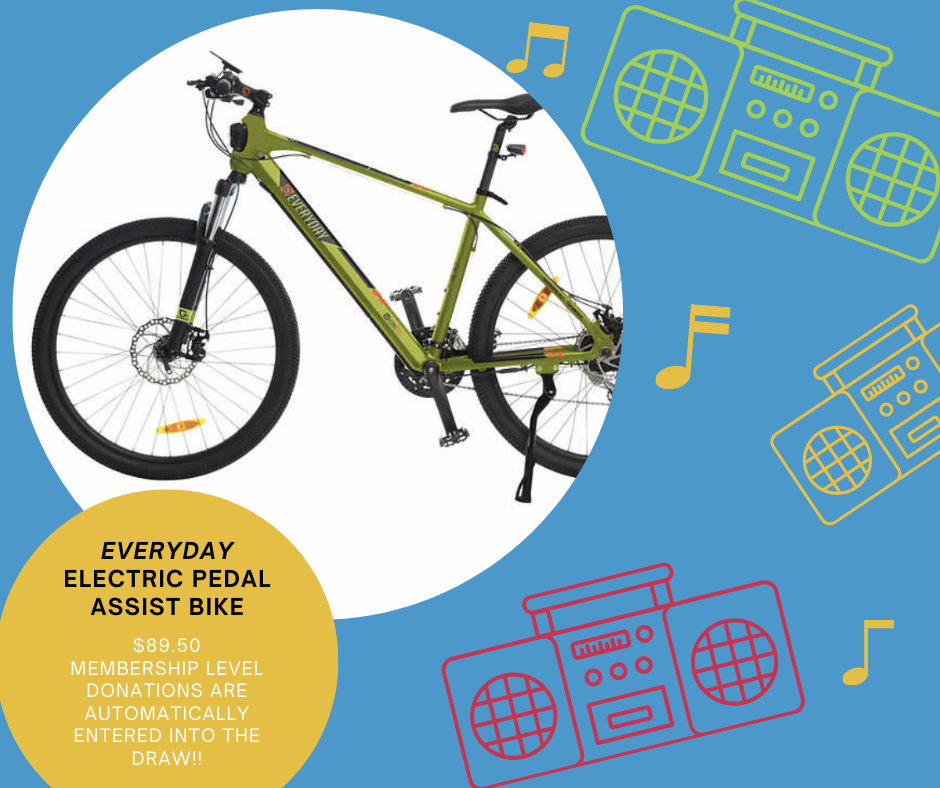 Donate $89.50 or more and be eligible for our grand prize draw. Two "Everyday Electric Pedal Assist Bikes" valued at $1800.00, courtesy of Everyday Bicycles. Deadline is June 30th. Grand prize draw is Friday, July 9th. Thank you for your support and generosity.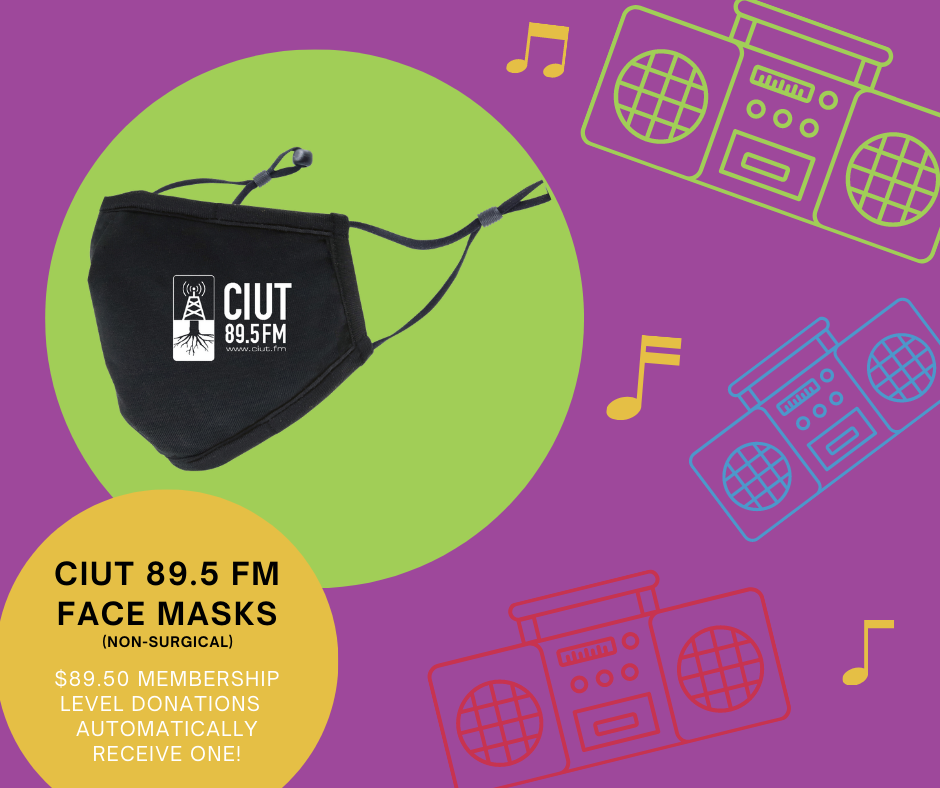 Anyone donating at the $89.50 level will receive a CIUT face mask:
95% Cotton / 5% Spandex
3 Layers (2 layers + non-removable polyester filter)
Built-in metal nose clip — Reusable / Washable
Adjustable elastic ear loops with slider & stopper
One size fits all
Equalizing-X-Distort's PUNK ROCK puzzle fundraiser for CIUT- FM
Puzzles are a great way to have fun during the pandemic… and help your favourite community radio station!
Stephen and Rob have collected photos from photographers that captured exciting moments of the Toronto punk scene. Rare photos- and even rarer PUNK ROCK puzzles!
Featuring:
THE DEAD BOYS at the Crash 'n Burn taken by Don Pyle
THE CLASH the first time they played Toronto taken by Simon White (Smash It Up)
AGNOSTIC FRONT taken by Rod Orchard (Full Contact).
There are lots more puzzle options to come, including early hardcore bands like FAIR WARNING or BFG.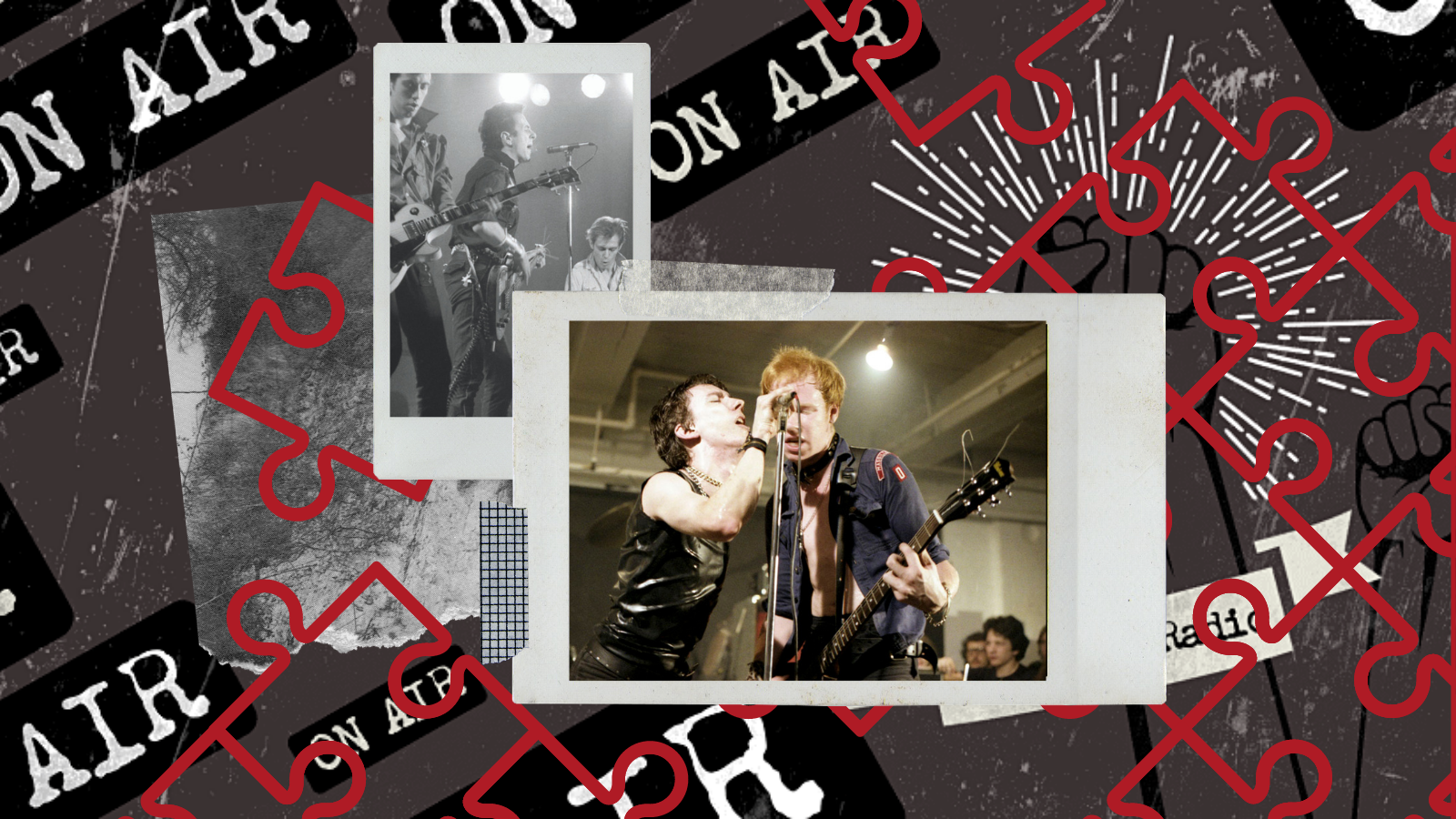 From Barrie to Buffalo...from Kitchener to Cobourg...and beyond!
CIUT-FM does it all for YOU 24-7-365 #Loveyourradio
For just a few dollars, you can be part of the vast community of passionate supporters who have kept CIUT growing and evolving for over 30 years. It's a fun way to make your city an even better place to live! #LoveYourRadio
---
From Barrie to Buffalo...from Kitchener to Cobourg...and beyond!
CIUT-FM does it all for YOU 24-7-365 #Loveyourradio
For just a few dollars, you can be part of the vast community of passionate supporters who have kept CIUT growing and evolving for over 30 years. It's a fun way to make your city an even better place to live! #LoveYourRadio
---