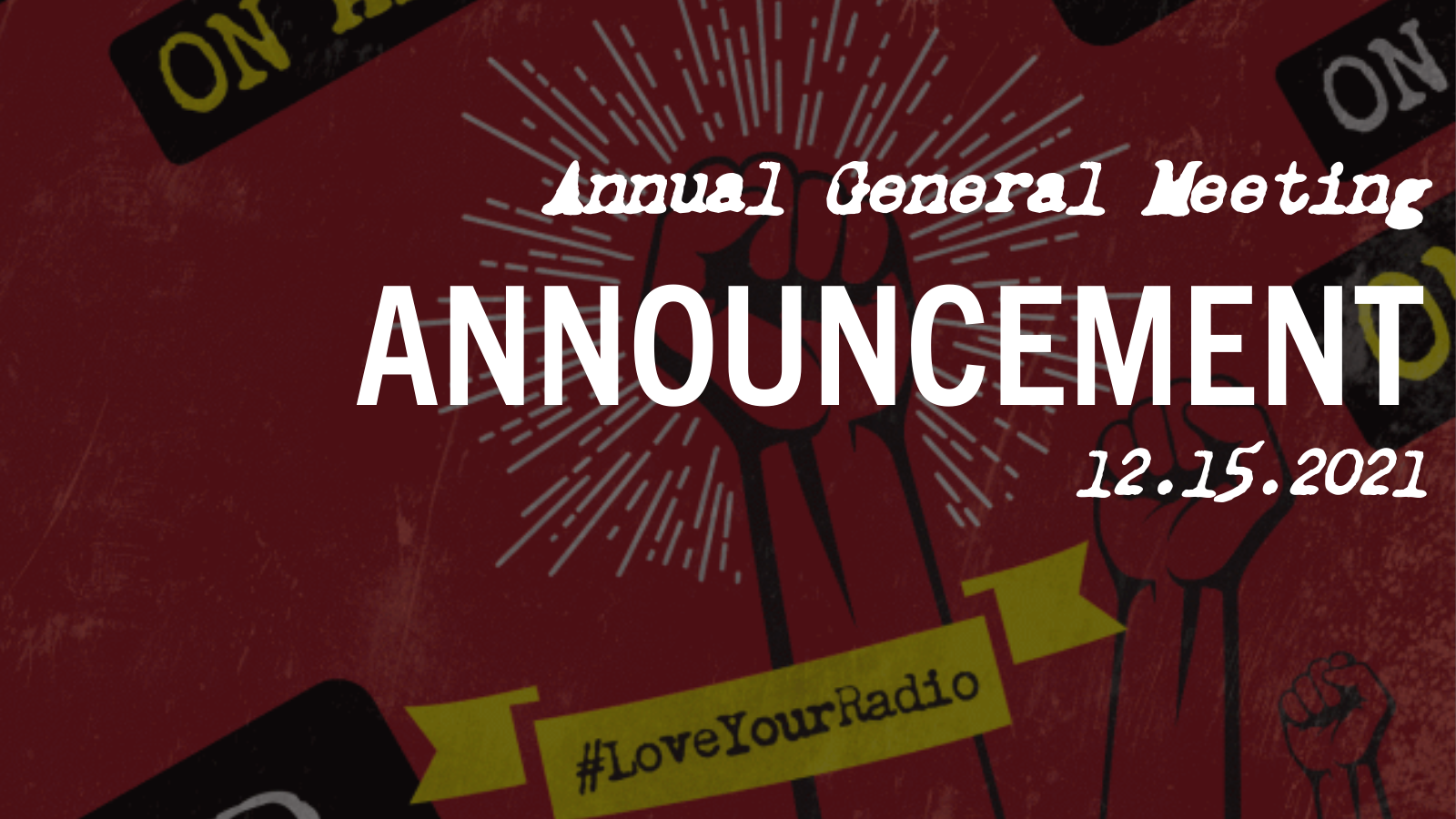 Note to all members of CIUT-FM:
If you donated a minimum of $89.50 between October 8, 2020 and November 21, 2021, then you are a member of CIUT-FM and eligible to attend our virtual Annual General Meeting on Wednesday, December 15th at 7:00 pm and vote on issues of leadership and governance. CIUT- FM is The Sound of Your City, after all. If you didn't receive your invitation, please contact the station.
---
The Taste of Iceland is back in Toronto!
Inspired by Iceland has curated exciting events across several downtown venues. Live music, soundbaths, film, ice skating and more! Check out the line up and pre-register for entry.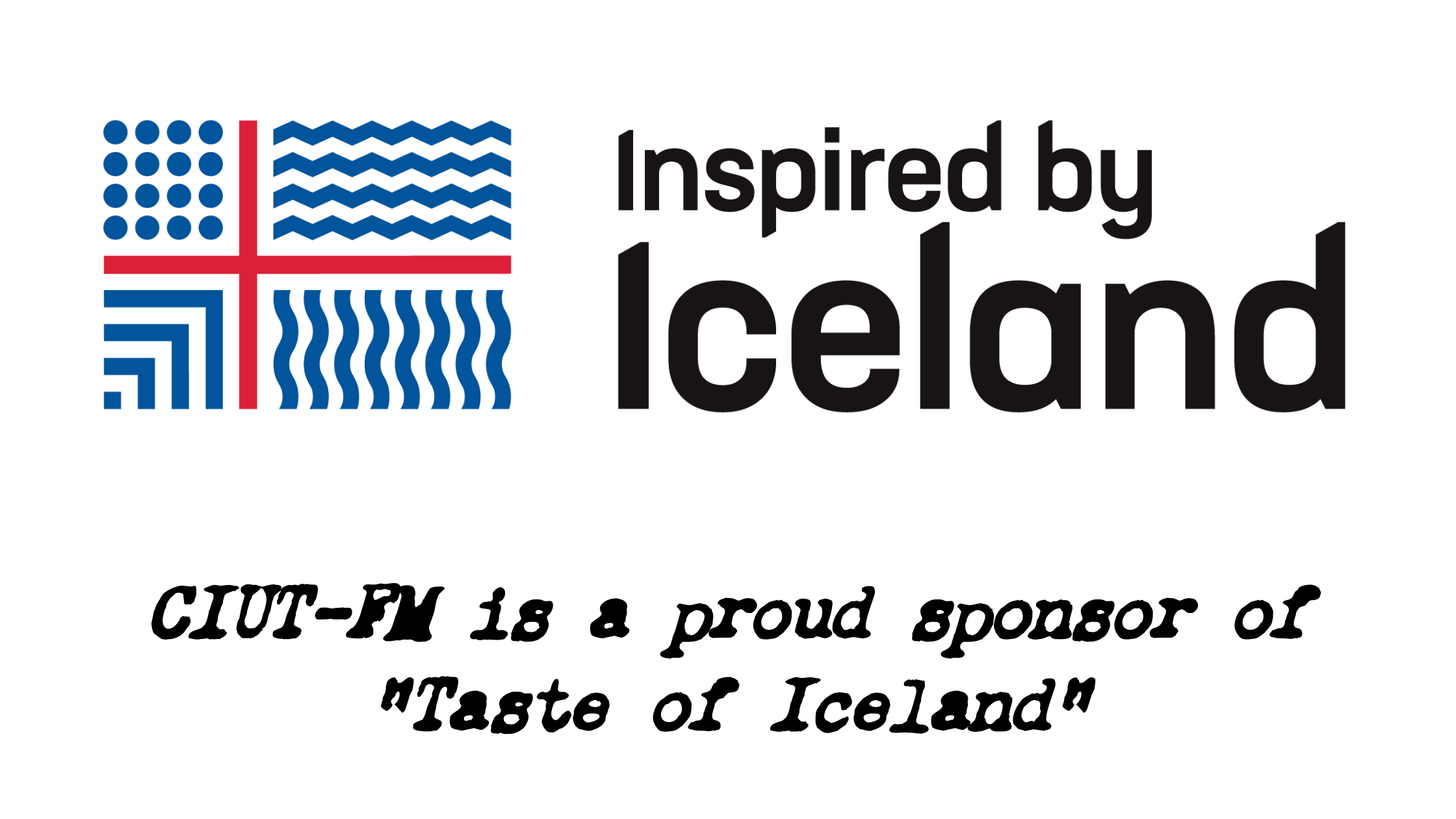 ---
we have PRIZES!
There's still time to qualify for two great prizes! Donate by December 31st to be eligible for the draw on January 22, 2022.
---
Ride the Airwaves
Did you know that CIUT 89.5 FM has a pretty extensive and powerful broadcasting reach? You can hear us from Barrie to Buffalo, Kitchener to Cobourg, and throughout southwestern Ontario. We go even farther thanks to our ability to stream live here, on our website. We have our listeners and donors to thank for that! They not only keep us powered and vital in our home town of Toronto, but their continuous financial contributions have allowed us to revamp our website and create a platform for others across the globe to listen to our fine programming. Thanks for sharing and spreading the love.
We strive to express our gratitude by consistently delivering the GOODS- unique, high quality music and spoken word programming presented by a diverse group of passionate volunteer broadcasters. We are fortunate to have distinguished voices from the wide spectrum of Indigenous, LGBTQ+, Francophone, African, Caribbean, Punjabi, and Latino communities that represent the rich, multicultural fabric that holds us together.
Your contribution goes far! We are primarily a listener- supported, not- for - profit registered charitable organization. In part, this means you will receive a tax receipt in return for your donation. Our access to government subsidies is limited as well as direct funding from the University of Toronto. Along with the day-to-day operational expenses including , transmitter site rental fees, equipment repairs and upgrades, engineer fees, telephone and internet, artists royalties, marketing and advertising, etc. we also need your financial support for the:
Purchase of next generation broadcast hardware and software Construction of a dedicated live music studio Move to provide HD (Hybrid Digital ) capability Creation and Implementation of a new podcast channel Creation, development, and implementation of CIUT-FM audio/visual archives from the past 35 years


CIUT- FM moves to its own rhythm and takes you along for a sonic ride!





We have big plans for the future development of CIUT-FM that will enhance how we deliver the best programming that speaks to our community. We hope that these upcoming initiatives will inspire and ultimately revolutionize the campus/ community radio sector.

After donating, you will be asked to click a link to complete an anonymous survey. We thank you in advance for taking 5 minutes to do so. The data collected will help us achieve the aforementioned endeavours. More information to come during the Annual General Meeting in December. If you are a current member or donate today at the Membership Level ($89.50), you will receive an invitation in the coming weeks.
---
From Barrie to Buffalo...from Kitchener to Cobourg...and beyond!
CIUT-FM does it all for YOU 24-7-365 #Loveyourradio
For just a few dollars, you can be part of the vast community of passionate supporters who have kept CIUT growing and evolving for over 30 years. It's a fun way to make your city an even better place to live! #LoveYourRadio
---
From Barrie to Buffalo...from Kitchener to Cobourg...and beyond!
CIUT-FM does it all for YOU 24-7-365 #Loveyourradio
For just a few dollars, you can be part of the vast community of passionate supporters who have kept CIUT growing and evolving for over 30 years. It's a fun way to make your city an even better place to live! #LoveYourRadio
---